ON-SITE SERVICES
We look forward to seeing you! Below you'll find important info concerning our on-site services.
What's Happening?
The church has always been called to share hope in troubled times. We understand and are sensitive to the physical challenges that surround us, and yet we also see many spiritual opportunities ahead. After much prayer and consideration, our leadership team has decided to resume on-site gatherings with limited seating.
What are the onsite service times?
//// BEGINNING 11.08.20 ////
To accommodate as many attendees as safely possible, we will have three identical on-site services each week on Sunday at 9am, 10:45am & 12:30pm.
Registration is no longer required for sanctuary seating or additional seating. Kids and Students will continue to register for Kids and Students on-site programming.
Our online services will continue on Sunday at 9am & 10:45am
On-site
Sunday
9am , 10:45am, 12:30pm
Online
Sunday
9am & 10:45am
Kids Min
Sunday
9am, 10:45am, 12:30pm
Student Min | Jr High
Sunday
9am & 10:45am
Student Min | High School
Thursday
7:30pm
Do I have to register before I come?
No! Registration is no longer be required for sanctuary seating or additional seating at Five Lakes Church. We encourage you to arrive early, embrace grace, and be willing to follow physical distancing requests from our team. We're excited to be making more room for more people to gather in on-site worship!
Kids & Students will continue to register for Kids & Student programming.
We continue to encourage safe physical distancing. Masks are recommended.
We look forward to seeing you at our on-site service this week!
For those who are unable to attend on-site, or would prefer not to, our online services will continue to meet as well.
When can I register my child or student?
Registration will begin on Sundays at 2pm for services beginning the following week. At this time, we are unable accommodate repeating registrations.
For Your Kids
We're not sure who's more excited for the relaunch of on-site Kids Ministry: the team, or your kids! The rooms, supplies and leaders are ready! Be sure to register and we look forward to seeing you this week!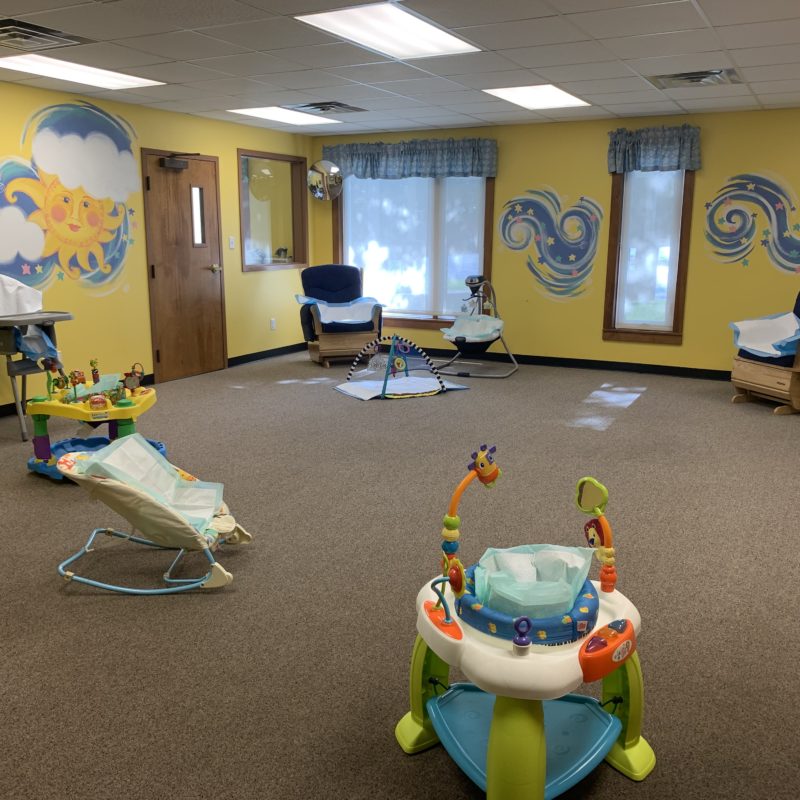 What should I expect when I arrive?
First, expect to be warmly welcomed back by our team and your Five Lakes Church family! We have been preparing for you and are looking forward to seeing you!
Church will look a little different during this season, so here's an overview to help you prepare.
Check-in your child at the Kids Check-In desk
Check-in your student near the Cafe
While on-site, masks are recommended. We request that you maintain 6' social distancing.
Wave to a greeter in our lobby
Follow the clearly marked path to our sanctuary
Please leave 3 seats between family units.
You'll receive prepackaged communion and a service guide as you enter the sanctuary and additional seating
Wave to the people around you. Pray for God to meet you in a meaningful way. Enjoy the music & messages of the day!
Connect in our parking lot with social distance after service.
Our facility team and professional cleaning services will get the church looking great for the next service.
Un-Well Protocol
Are you or someone in your family experiencing any symptoms of being physically unwell?
* A fever of 100.4 degrees or higher
* Shortness of breath
* Diarrhea
* Vomiting
* Headache
* Sore Throat
* Loss of taste or smell
* Body aches or cramps
* Red Eyes, Rash
* Any other Flu-like symptoms
If so, we ask that you and your family enjoy the Five Lakes Church services at home digitally this week, and not in person.
If you are feeling unwell, seek medical care with your primary health provider, an urgent care clinic or the closest emergency room.
Contact
Please join us in praying that our ongoing ministry will make a meaningful difference in our community and will magnify Jesus Christ. If you have any questions or need assistance, please contact our office.